Earlier this year I had this fabulous idea on how to thank my clients at the end of the wedding season. My husband who owns Don't Shout Films helped me on my project by shooting approximately 20 seconds from each wedding I did this year on his vintage Super 8 movie camera. We've been working on this project for about 7 months and it's finally done. I wanted a unique way to thank my clients because I so appreciate every single one of them. I am proud of the work I delivered this year and I have my clients to thank for that. Thank you 2010 clients! You have all been amazing to work with!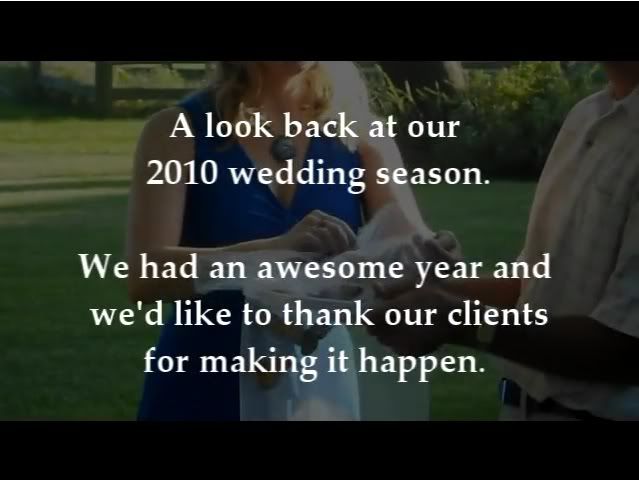 Please view the video on Jonathan's blog here.
Honorable mention is Mitra and Matt. I thought of this idea shortly after their March wedding in Los Angeles. You can find their engagements here, Temple ceremony here, and Persian ceremony and reception here. This was one of my favorite weddings ever! We were honored to travel to L.A for their wedding. Thank you Mitra and Matt!
Have a wonderful New Year everybody! Can't wait for the 2011 wedding season :)