We traveled to Iowa City for Kelly and Ben's wedding. The drive out there is so gorgeous! Rolling hills, beautiful sunny skies. The sunny part changed on the day of their wedding though. As soon as Kelly was done getting ready, it started to pour cats and dogs. I've never seen weather like that on a day I shot a wedding. There literally were little rivers in the streets and sidewalks! Kelly and Ben handled the rain so well and just went with it! Our plans to do a first look at a park had to be changed to doing the first look at their beautiful church. I remember at one point when Kelly was walking up to Ben, you could hear the thunder rolling loud outside. So cool! At one point during portraits in the church the lights flickered off for just a second(!!!) and we prayed that the lights would stay on during the ceremony(and they did!). From what I've gathered, Iowa has been experiencing the worst drought since the 1930's and the skies finally decided to rain on Kelly and Ben's wedding day. Only for a little while though! The skies opened up a bit during their ceremony and we were able to get portraits done outside.
I love the park Kelly chose for their pictures. Sort of reminded me of the nature feel in
their engagement photos
taken last November. I cannot get enough of how fabulous Kelly looked in her
Vera Wang gown
! Ben was looking mighty dapper in his tux with red socks and matching watch. These two were so fun to photograph. Even when things were looking bleak with the weather they just rolled with it with smiles on their faces :)
Their reception held at Celebration Farm was a stunner. When you walk into the farm you are greeted with the smell of cedar. The room was decorated perfectly with twinkling lights, white paper lanterns, purple and blue hydrangeas on every table. So pretty!
I had the pleasure of working with I Do Films again. Such a fun group of people to work beside!
Congrats Kelly and Ben!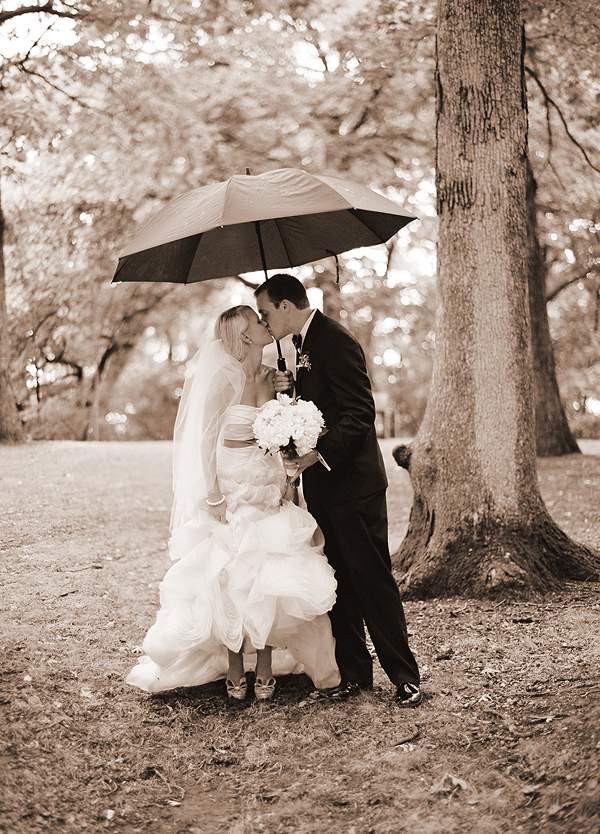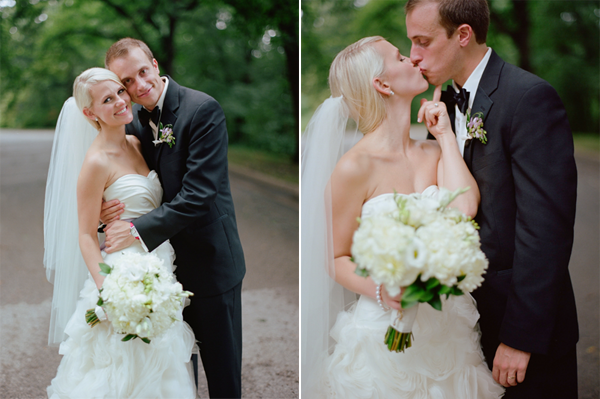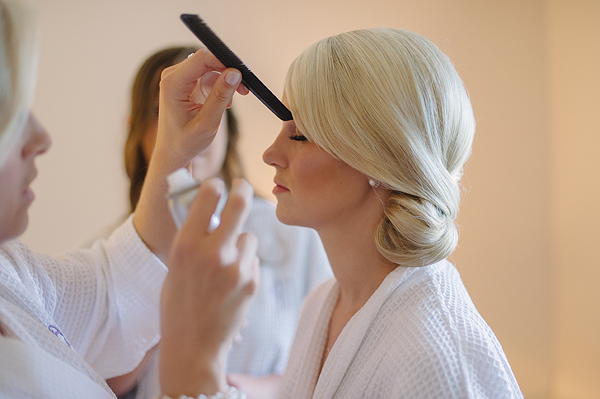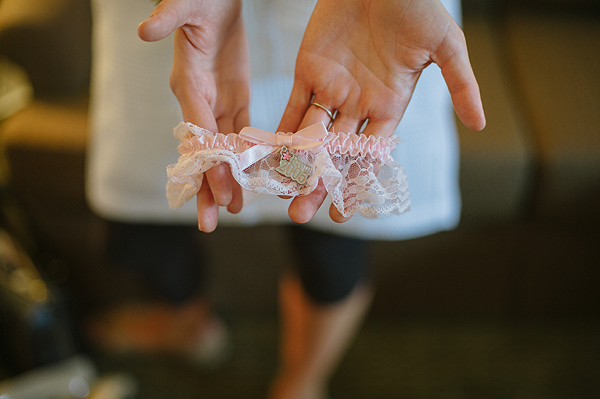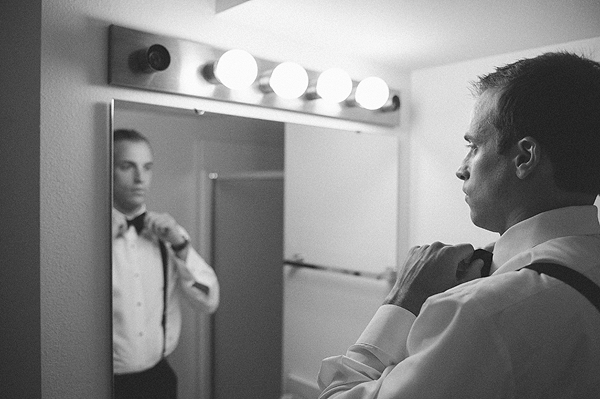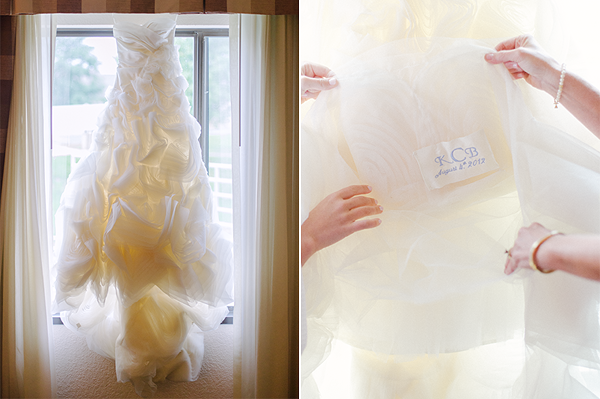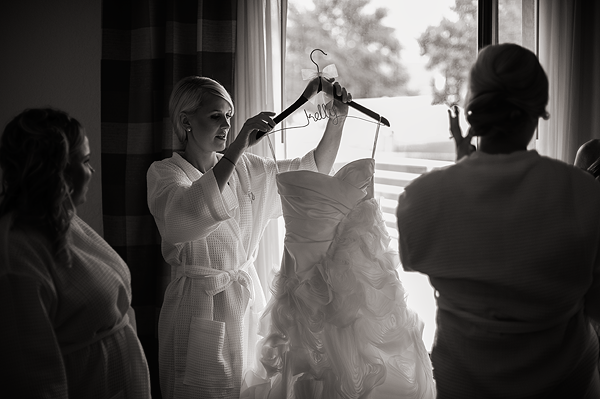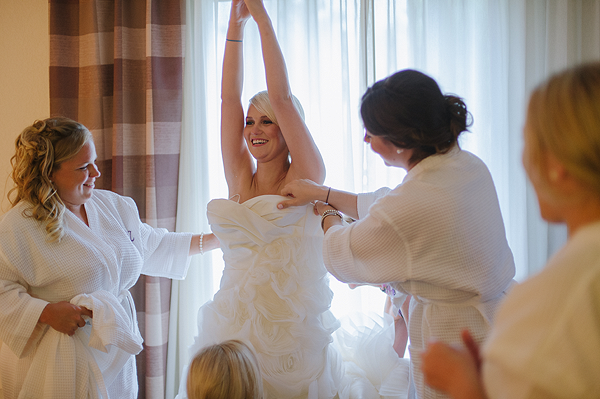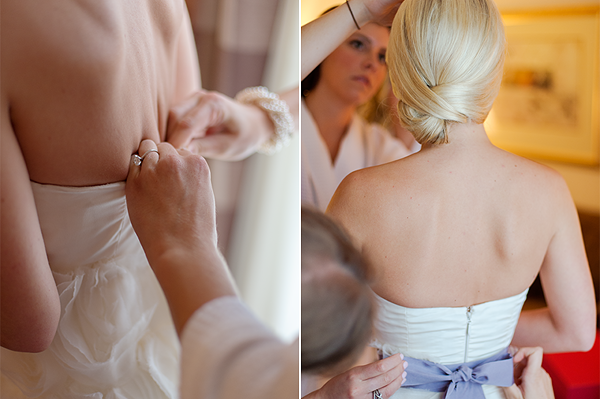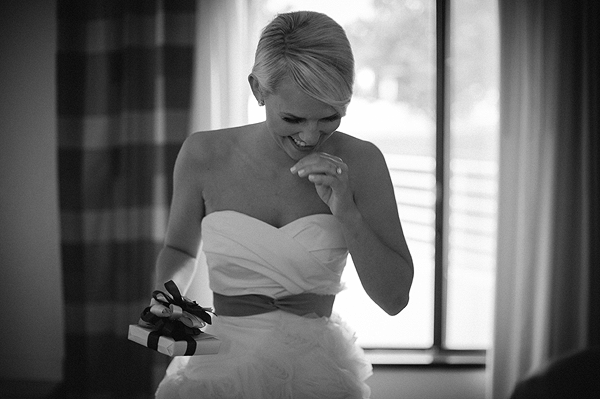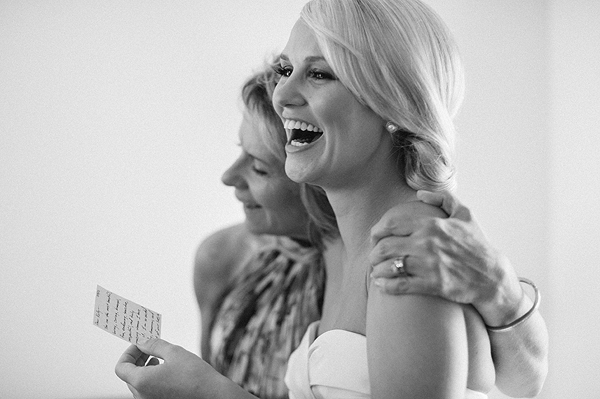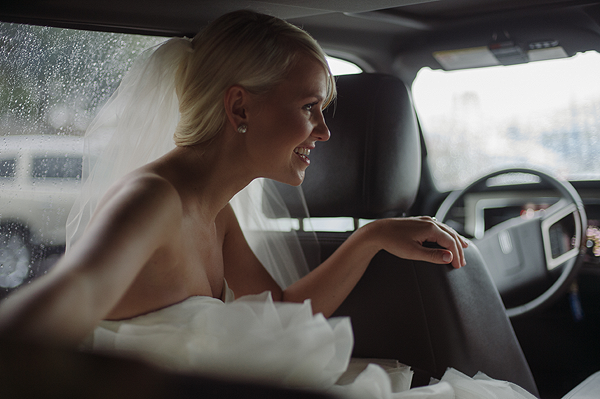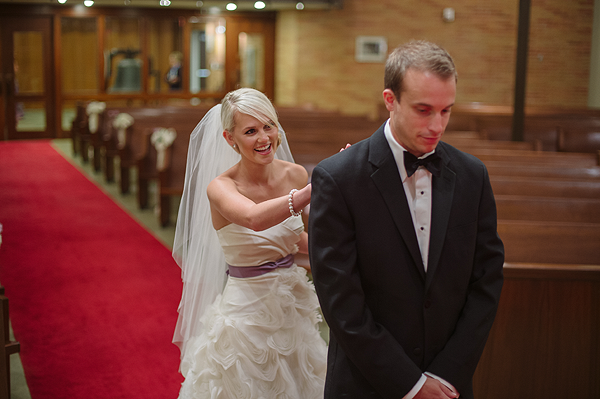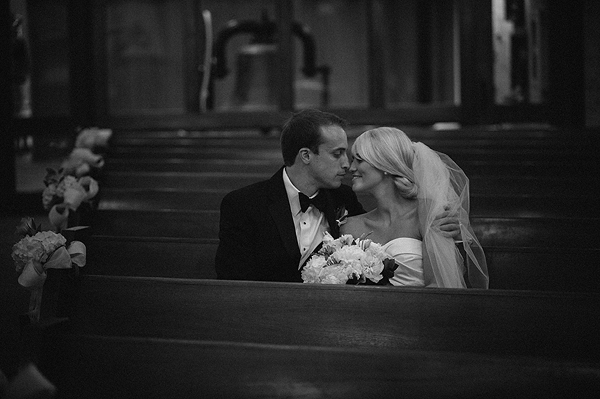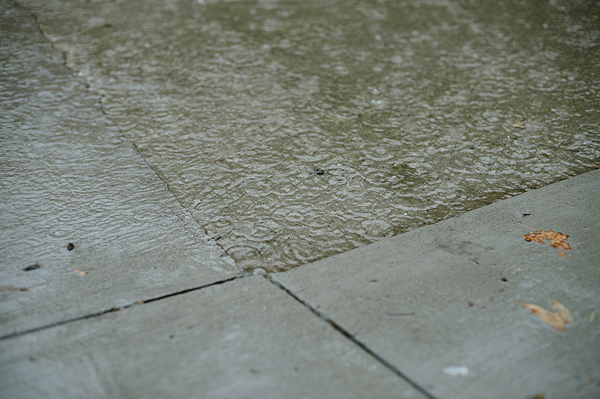 LOL, this was funny. You had to be there! :)